S1E29 - The Iron Man Wrestling Podcast – Episode 29
Episode 29 of the Iron Man Wrestling Podcast.
6 years ago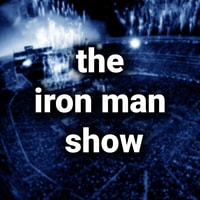 Welcome to another episode of The Iron Man Wrestling Podcast. On this week's episode, join The Real Deal and The Fallen Angel (Old Man Joey is watching rockstars) as they discuss the following:
A review of the latest WWE PPV, No Mercy.
This week's wrestling news. From Bill Goldberg to TNA to everything in between.
Botch To Broadway: WWF Wrestlemania 8
We went back and watched Wrestlemania 8 from April 1992. Was the event a botch, or did it go the full distance?
If you like what we're doing (and why wouldn't you?), please leave us a five star review on iTunes or wherever this podcast is available. Alternatively, you can find and download our episodes from any of these places (Search for "iron man wrestling"):
Deezer Stitcher Pocket Casts
If you want to contact us, send an email to [email protected] or find us on Twitter - @ironmanpodcast and @thesimonprior.