S1E40 - The Iron Man Wrestling Podcast – Episode 40
Episode 40 of The Iron Man Wrestling Podcast.
6 years ago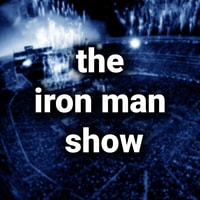 It's a new year, yes it is, and the Iron Man Wrestling Podcast is back with more banter. The show that bills itself as the UK wrestling fan's survival guide. Or something.
Yeah, that intro kind of fizzled out, didn't it?
But fear not, my friends, because this week's episode is perhaps the best yet. Join The Real Deal, The Fallen Angel and Old Man Joey for their regular weekly rambling:
Lots of news coverage and discussion this week. Ironic given that we didn't think we'd have much to talk about…
Topics include: Jimmy Snuka; Mickey James; WWE Hall of Fame 2017 rumours, TNA's recent buyout and the return of the original Double J; this week's Raw and Smackdown; and a brief piece about a London fetish gym. Yeah…
World of Sport – Wrestling recap
The pilot episode broadcast on New Year's Eve here in the UK.
We won't lie – WWE Network has nothing to worry about just yet.
Who will be the breakout star in 2017? What resolutions do we want WWE to follow this year?
If you like what we're doing, please leave us a review on iTunes or wherever this podcast is available.